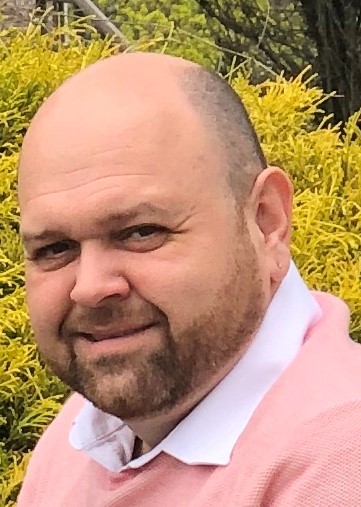 Eastern New York Regional Manager & Assistant to the Vice-President
Eddie is deeply experienced in coordinating transportation—including his proficient knowledge of all applicable laws, rules, and regulations regarding school bus and workplace safety, Managing VMC's management of the transportation of preschool and Early Intervention and children with Special needs in Eastern New York Region.
Mr. Morales qualifications and extended yellow school bus transportation knowledge serve as his potential to serve Project Manager for various of our customers.  As a result, he was appointed VMC's Eastern Regional Manager, and Assistant to the Vice – President and was given responsibility for the supervision and point of contact in six New York State counties.
Mr. Morales demonstrated the ability to communicate, work with, and coordinate the efforts of, the various parties with an interest in preschool transportation programs (i.e. county personnel, transporter staff, program staff, and parents). In fact, VMC's operational communications abilities were enhanced because of Mr. Morales fluency in Spanish and English.
He began his career as an Emergency Medical Technician, and Field Training officer in 1995 NYC EMS. In this capacity, among other duties, he was responsible for the evaluation of drivers, and the timely performance of their trips. Subsequently, he served as the medical practice transportation coordinator for Beth Abraham Health Services in the Bronx. In this position he worked with in-house and independent transporters in coordinating transportation for both inside and outside medical appointments and patient consultations. He was the liaison for the receipt and follow-up of all complaints and incidents.
Before joining VMC in 2008, Mr. Morales was the Operations Road Supervisor and a Dispatcher for Liberty Lines Transit for the city of Yonkers. At VMC he helped to establish preschool transportation policies and procedures for VMC's operational staff and for the transporters. In 2012 he and his staff were instrumental in analyzing changes in the Medicaid reimbursement, and in designing the Driver Attendance Logs that the State has said meet the Medicaid requirements. The attendance logs are now in use in eight New York State counties. The rare combination of experience in public and medical transportation—with a current emphasis on the transportation of preschool children with disabilities—and a knowledge and experience in the needs of recipients of various degrees of medical transportation services (van, wheelchair, ambulette, ambulance, etc.), and his demonstrated problem-solving abilities make Mr. Morales a logical candidate to resolve transportation service and safety issues, and to resolve logistical problems.
In 2013, Mr. Morales joined The Trans Group Safety Team at Chestnut Ridge Transportation as a Safety Supervisor.  Where he expanded his knowledge in the Yellow School Bus Industry and gained more experience as a 19-A Certified Examiner for the department of motor vehicles in the state of New York.  Further Mr. Morales became certified by the New York state education department as a School Bus Driver Instructor (SBDI).
In November of 2016 Mr. Morales joined the great team of professionals at First Student, Pine Bush location 11755 as a Location Safety Manager to continue his career growth in the Yellow School Bus Industry. In 2017 Mr. Morales secured a Job as a School Bus Dispatcher with Monroe-Woodbury CSD one of the largest Districts in Central New York only 45 miles north of New York City. Mr. Morales looks forward to continuing his career and expanding his growth and knowledge of the Yellow school bus industry. In 2019 Mr. Morales advanced by working with the largest School district in the Eastern Region Wappingers Falls Central School District as a Head Bus Driver Supervisor transporting over 14,000 students.
Mr. Morales future goals include the continuing commitment of providing safety to the children in our community. His goal is to secure continues supervision responsibilities in an office setting where he can utilize his work ethics and past supervisory knowledge to assist and conduct a work environment where everyone's goal is the wellbeing of the children and our staff.